Tessa Walker, BS, PTA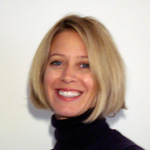 Tessa iis a graduate of Lasell College, with an Associate Degree as a Physical Therapist Assistant (1997) and a BS in Exercise Physiology (1998). She has worked independently as a Personal Fitness Trainer and holds a certification through the National Strength and Conditioning Association. Her combined experience in exercise training and manual therapy techniques effectively promote improved postural alignment, muscular balance and core strength in her patients.
Tessa joined KSPT in 2001. She enjoys staying active and spending time with her husband and three children.

To learn about our team of dedicated staff members, click on their images below:


Kate Schwartz,
MS, PT

---

Angela Hamel,
MSPT

---

Moira Bradley,
PT

---

Julie LeBlanc,
PT

---

Lisa Woodman,
PT

---

Tessa Walker, BS, PTA

---

Lynn Campbell Fitch, PTA

---

Karen G. Clarke, MS, RD, LD, Office Manager

---

Deborah Miller, Clinic Administrator

---

Beverly Hanson, Clinic Administrator

---